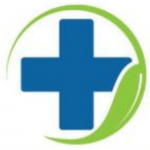 New client appointments can be scheduled by calling or texting our main office line at 480-516-8037. For additional information or specific questions, we may be reached via email at office.genhealth@gmail.com, as well as via text or call to our main office line.
Upon appointment request, please allow up to 1-2 business days for a detailed response and arrangement for a new client appointment. New clients will receive an email to create a Patient Portal, where consent forms will be found. Consent forms must be completed in full before the appointment. New clients will not be seen without completed consent forms and the appointment will be cancelled.
Upon completion of the initial intake appointment and evaluation, you will be provided with the direct contact line for your Assigned Provider. You may reach out to them during regular business hours for brief, expedited concerns regarding your therapy or scheduling. Your provider will respond as soon as they have an opportunity to do so and may refer your concern to another GenHealth staff member. Concerns exceeding 15 minutes per day of your Assigned Provider's time will be billed accordingly. Your Assigned Provider does not handle any billing concerns.
Referrals from outside providers may be sent to our secure fax line at 480-210-7543.
All current GenHealth clients are encouraged to use their Patient Portal in order to send secure messages, pay balances, and more. To schedule a follow-up appointment, please reach out to your Assigned Provider directly, or contact our main office line at 480-516-8037.
If you have any further questions, please call or text 480-516-8037, or email us at office.genhealth@gmail.com.
ARIZONA – GOODYEAR OFFICE LOCATION:
14441 West McDowell Road
Suite B-102
Goodyear, AZ 85395
480-516-8037
ARIZONA – SURPRISE OFFICE LOCATION:
12211 West Bell Road
Suite 104
Surprise, AZ 85378
480-516-8037
IDAHO – BOISE OFFICE LOCATION:
7239 Potomac Drive
Suite 220
Boise, ID 83704
480-516-8037
FAX: 480-210-7543